micron 2200 SSD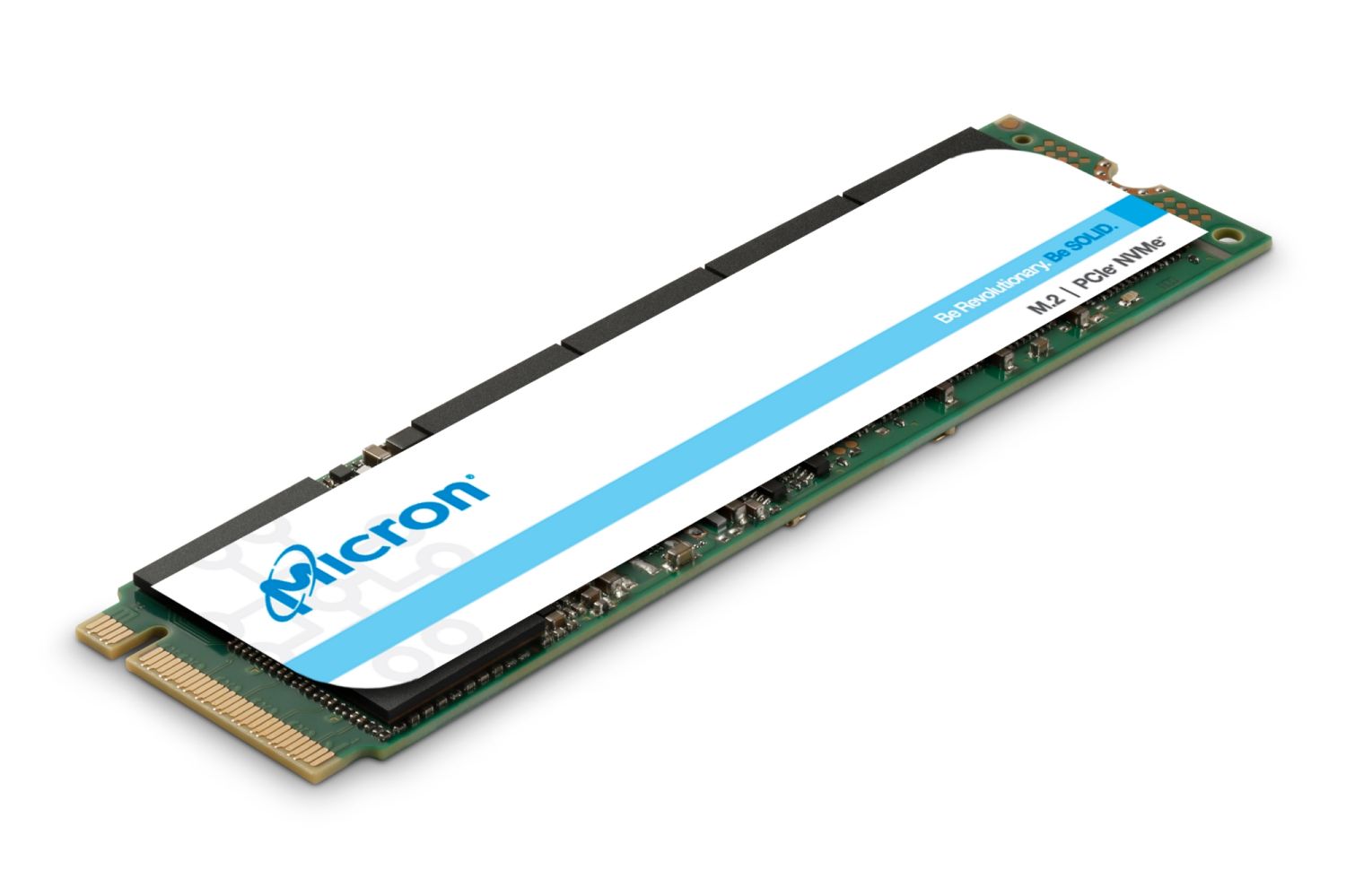 Micron® Boosts Client Computing Performance with the Introduction of New NVMe™ SSD Portfolio.
Introducing a new solid-state drive (SSD) designed with NVM Express™ (NVMe™) protocol, bringing increased storage performance and capacity to client computing markets. The Micron 2200 PCIe™ NVMe SSD is the companies' first vertically integrated solution – including 3D TLC NAND, drive controller, and firmware. This allows Micron to address growing needs across original equipment manufacturers (OEMs) and broader client markets for NVMe storage class drives. Users want to enhance their computing experience through immersive features, instant access to files, and have increasing need for higher capacity to store rich content. NVMe SSDs address these needs better when compared to rotating media at competitive pricing, reliability and performance.
The Micron 2200 PCIe™ NVMe SSD is specially designed to deliver accelerated read/write performance, low latency, and the high capacity needed to handle fast collaboration and compute for users of large files, images and multimedia assets. The 2200 SSD delivers up to 1TB of flash storage and up to 3GB/second sequential reads, 1.6GB/second sequential writes, 240,000 inputs/outputs (IOPS) random reads, and 210,000 IOPS random writes to accelerate workloads such as video streaming and editing uses. It meets these needs with power efficiency and small size. With its compact M.2 form factor and 3D TLC NAND, the Micron 2200 client SSD offers self-governing power use to improve battery life.
---
---
Für Fragen stehen wir Ihnen gerne jederzeit zur Verfügung

Tel: +49 (7161) 94696-0
E-Mail: support@wm-elektronik.de

oder nutzen Sie bequem hier unser Kontakt-Formular **
** Alle übermittelten Informationen werden gemäß unseren Datenschutzrichtlinien behandelt.